CARES Act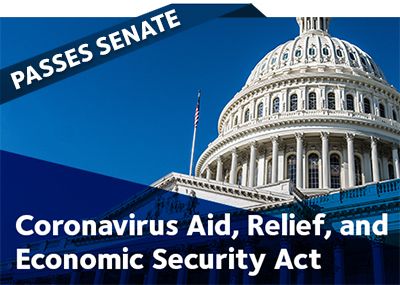 During this unprecedented time in our history, it is vital to share this information with every church in the country.
President Trump has signed the CARES Act. The CARES Act ( Coronavirus Aid, Relief, and Economic Security Act ) is a $350 Billion relief program to help churches, non-profit organizations, and for-profit businesses survive the pandemic. The money will be available very quickly, and the process of applying for the loan will be straight forward.
This program is first-come, first-served, and when the money runs out, that is it.
The critical parts of the Bill for churches to understand are this
1. No collateral needed for the loan.
2. No tax returns or other significant documentation is needed.
3. The money will be available in as little as seven days.
4. No personal guarantees are needed. (Your credit and the church's credit do not matter).
5. There are no payments until 2021.
6. The interest rate is fixed for ten years and will likely be between 2.75% to 3.5%
7. 100% of the loan is forgivable. Important details apply.
To learn how to apply for the loan, how 100% of the loan is forgivable, and how much your church qualifies for enter your details below. We will send you details of the program as they become available along with a form to help you calculate the maximum loan amount your organization will qualify for.

Best regards,
John Berardino,
President, Griffin Capital Funding
Office Location: 1135 Heatherstone Dr, suite 102, Fredericksburg, VA 22401